CF&P Staff
Andrew F. Quinlan – President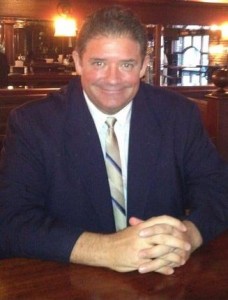 Andrew F. Quinlan is the President and co-founder of the Center for Freedom and Prosperity and the Center for Freedom and Prosperity Foundation. CF&P is the leading voice in the international fight for tax competition, financial privacy, and fiscal sovereignty, and has dramatically altered how policy makers view tax competition between nations. Prior to the CF&P's involvement, tax competition was viewed as "harmful." Many policy makers now understand that tax competition is a liberalizing force in the world economy.
Mr. Quinlan has briefed more than 300 Capitol Hill offices on the benefits of tax competition and has educated key Administration staff from the White House and several cabinet level departments. Over the last 10 years, more than 175 members of Congress have sent letters to the Bush and Obama Administrations in support of jurisdictional tax competition. Mr. Quinlan has traveled and lectured on tax competition, financial privacy and information exchange all over the world including London, Paris, Brussels, Berlin, Ottawa, Panama City, Hamilton, Melbourne, Sydney, Wellington, Bridge Town, Hong Kong, Singapore, Mexico City, New York and Miami. The efforts of Mr. Quinlan and CF&P have been profiled in several international publications including The Wall Street Journal, The New York Times, Time, U.S. News and World Report, Money, The Financial Times and the National Journal. Mr. Quinlan and CF&P have published a daily Internet blog since 2004 that is read all over the world. Mr. Quinlan has also been quoted in major newspapers and has appeared on several television and radio shows.
Mr. Quinlan served as a Senior Economic Analyst for the Republican National Committee before working for more than seven years as a top staff member for New Jersey Congressman Jim Saxton — the last four years as senior advisor to the Joint Economic Committee.
Brian Garst – Vice President
Brian Garst joined CF&P in 2010 and serves as the Vice President. He produces scholarly research, liaisons with Capitol Hill, and writes regularly on tax and free market issues. Mr. Garst's work has been published by numerous outlets, including Offshore Investment, Cayman Financial Review, China Offshore, Thomson Reuters Accelus, IFC Review, The Daily Caller, Human Events, and Townhall.
Prior to joining the Center, Mr. Garst interned at the American Legislative Exchange Council as a research assistant for the Education and Health & Human Services Task Forces, and the Cato Institute as a foreign policy researcher. Originally from Florida, he has a Master's in Political Science from the University of West Florida, and a B.S. in Computer Science from the Florida Institute of Technology. He can be reached at bgarst@freedomandprosperity.org.
Geoff MacLeay – Associate Director, (Former Staffer-June 2009 to May 2010
Hubbel R. Relat – Associate Director (Former Staffer-June 2008 to May 2009)
Phillip Perkins – Director of Government Relations (Former Staffer-June 2008 to May 2009)
Eugene Slaven – Associate Director (Former Staffer-June 2007 to May 2008)
Sven Larson, Ph.D.
Yesim Yilmaz, Ph.D.