We joked about communism yesterday, so let's stick with the humor theme and make Trump today's target.
Months before the 2016 election, I shared a world-according-to-Trump map that had some very clever parts (I especially liked the portrayal of Eastern Europe and Canada, though I confess I'm not sure why China was labeled as the New England Patriots).
Now let's look at three new Trump maps.
Lots of terrorists in this first version, as you can see. And maybe Trump will have China build the wall rather than Mexico.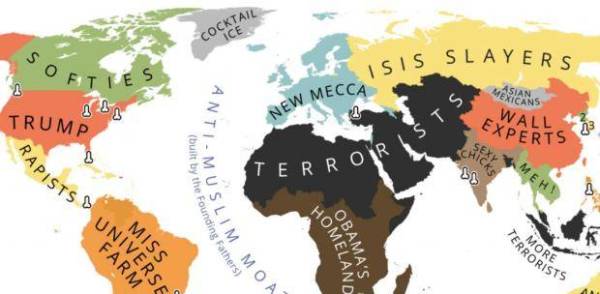 And, compared to the 2016 map, Obama loses North Africa.
I'm not sure why all of Europe is considered Germany in this second map, but you won't be surprised to see Russia portrayed positively.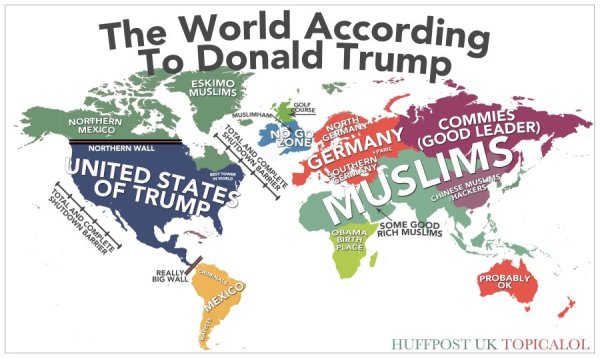 The most amusing part is the "PROBABLY OK" for the Antipodes, which actually matches what I told a New Zealand TV audience last November.
Now let's look at our final map, which is the best of today's collection. It was sent to me by a Che-loving former significant other and it's obviously a new map since it references "s***hole countries" and Norway also gets listed.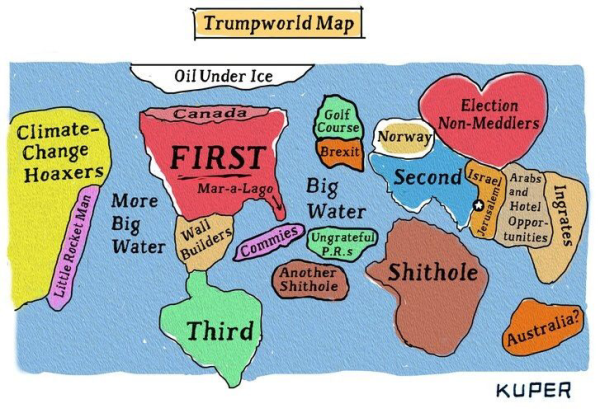 We also see an appearance by "Rocket Man" in North Korea and the "Election Non-Meddlers" from Russia. But I'm baffled that China is considered "Climate-Change Hoaxers."